The "Auto-Align"

command automatically aligns layers with similar contents.
For example, let's combine the "portrait" and "landscape" versions of the same view.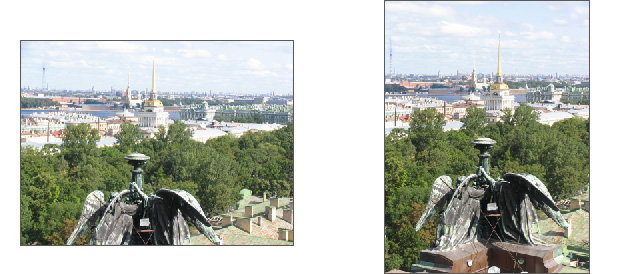 Drag the "portrait" shot into the "landscape" document. Now we have two similar layers one over another (fig. 1).

Open the "Layers" dialog box and, in the left panel, select the both layers.
Apply the "Auto-align Layers" command (fig. 2).

Now PSE moves and turns the layers as to combine them the best (fig. 3).