The color labels is yet another method of organizing items in the Layers palette.
To assign a color:
Open the "Layers" dialog.
In the Layers list, select a layer or group.
Choose a color in the drop menu (fig. 1).
Or choose "None" to remove a previously created color label.
Let's make it clear that the selected color just marks out the layer in the Layers palette (fig. 2), and doesn't affect its contents.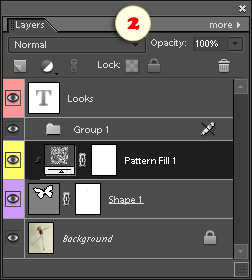 NB This feature is not available in PSE 9 and above.