As already mentioned, the most used E+ scripts can be added onto the Effects panel. Then, you can apply such a script by double-clicking its thumbnail, without opening any additional dialogs.
1. First, open the "Scripts" dialog, select the required item in the list and click the

button. In the screenshot 1, the author adds to the Effects the "Color Mixer" script.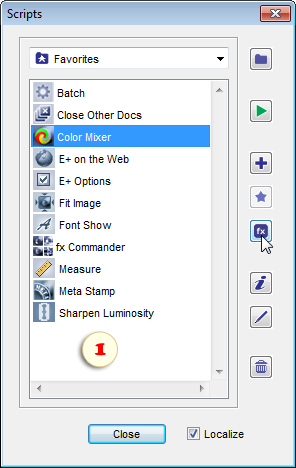 2. In the dialog that opens, edit , if needed, the script's display name, select the target category, and click the "OK" button.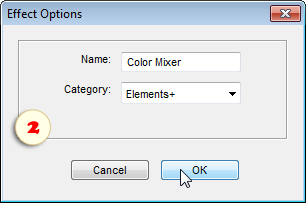 3. To make the new items appear in the Effects palette:
quit Photoshop Elements;
find the PSE localization folder;
delete the "MediaDatabase.db3" (PSE cache) file;
start Photoshop Elements and wait several minutes while the program recreates its cache file.
Tip. If you can't find the cache-file, launch the "fx Commander" script and apply the "Reveal MediaDatabase" command.
4. In the Effects palette, open the "Photo Effects" tab and, from the drop menu, choose the category the added command belongs to.
5. Apply the command by double-clicking its thumbnail (fig. 3).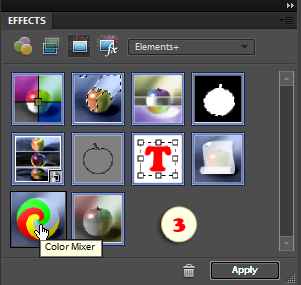 See also: "Adding Commands to Effects".