Even if you can't activate the Slice
tool, you can slice an image without it.

1. Markup the document with the guides, as shown below. Then open the Scripts dialog and run "Slices from Guides"

script.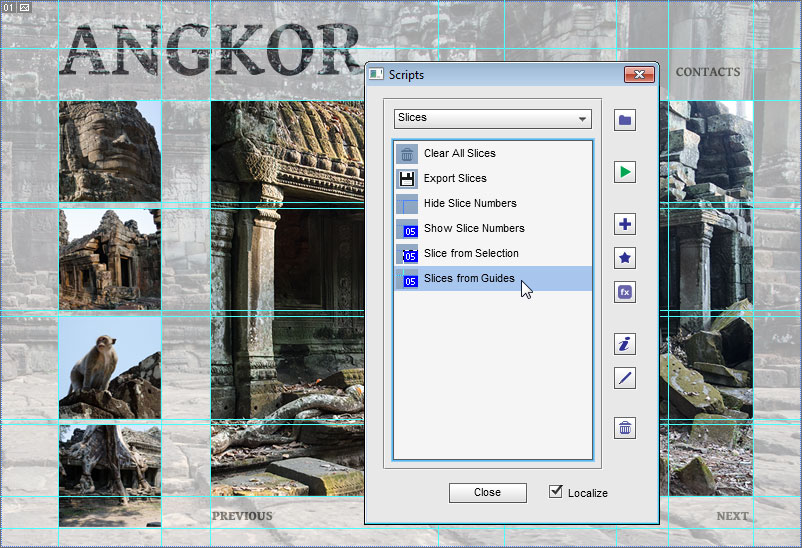 2. Or select the required area with the Rectangular Marquee
tool (in case of a separate layer, just [Ctrl]-click its thumbnail in the Layers panel). Then run "Slice from Selection"

script.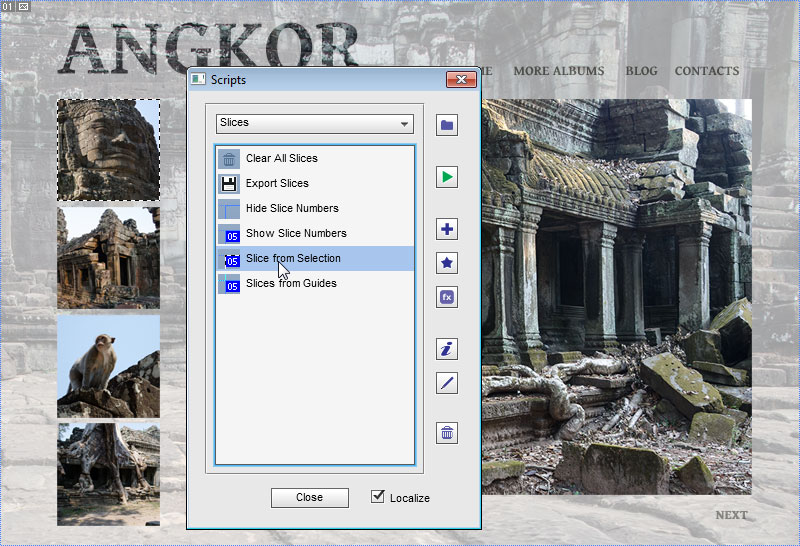 3. While working with the Slice
tool, you may need some slicing commands as well. For instance, drag over the whole navigation bar, then right-click on the created slice and select "Divide Slice" in the context menu.

In the dialog that opens, divide the slice vertically into 4 equal pieces.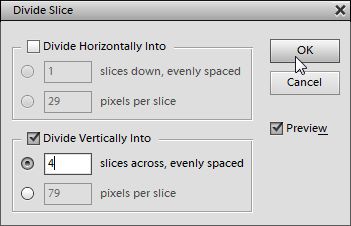 Then, wile all the four slices are selected, adjust their width as shown on the below screenshot.

Tip. Before resizing neighboring cells, always make sure all the the adjacent user-slices are selected. This helps to avoid overlapping.
4. If you need to to join the adjacent slices, select them with the Slice Select

tool, then right-click and choose "Combine Slices" command.